R
ockstar has treated us to a new trailer of their upcoming video game, 'Red Dead Redemption 2'. In the trailer we get a better idea of what we will encounter during the story and some of the game mechanics.
So, first off we are introduced to our protagonist, who we now know as Arthur Morgan. We know that he is a wanted man and is wanted in three other states. There are rumours that we may be able to play as three different protagonists, just like we were able to in Grand Theft Auto 5, another video game developed by Rockstar, but Morgan seems to be the central character of the game and there are no indications of other protagonists.
There are also rumours that we will be able to duel-wield weapons and that rumour is still pretty much alive after we see Mr Morgan using two revolvers. Not only that but we also see a bow and arrow being used, as well as an axe, which suggests we will have access to a range of different weapons. Throughout the trailer we see our protagonist threaten, rob, and kill people.
Another rumour about the game is that it will be a prequel to the first 'Red Dead Redemption' game and that rumour is confirmed in the trailer. Right at the end we see Morgan talking to Dutch Van der Linde, who met in the first game. We know that John Marston ran with his gang (which we can now assume Arthur Morgan was a part of) but also, Dutch committed suicide in the first game.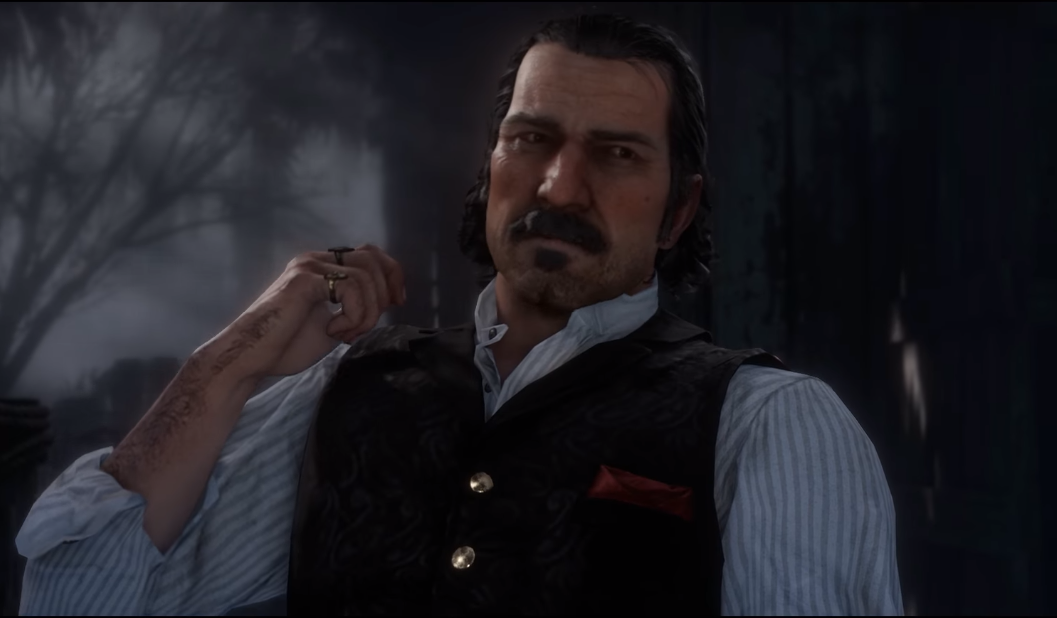 There is no mention of John Marston though and I have a pretty good idea of why. Obviously, we know the story of Red Dead Redemption: John Marston is asked by the U.S. Government to go on a redemption journey and bring his former gang buddies to justice. The three members of the gang we track down are Bill Williamson, Javier Escuella and the leader Dutch Van der Linde. One member we never hear about or see in the game is Arthur Morgan. So, to me this suggests two things. Either the story takes place before John Marston joined the gang or Arthur Morgan dies. Because we know he is a wanted man and because we know during the story he is going to do a lot of illegal stuff, my idea is that Morgan will either die or find himself in prison.
The release date for the game is Spring 2018, can be pre-ordered now, and Playstation 4 players will be treated to exclusive content before any other console players.